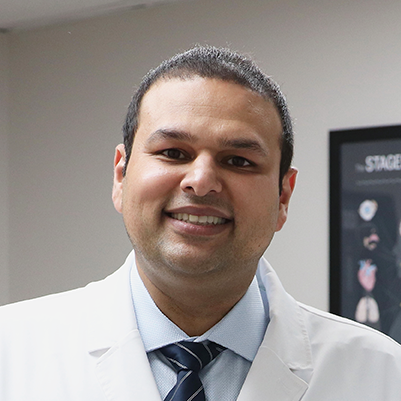 Chiropractor
Maan Dhanjal D.C.
Dr. Maan's passion to help people grew when he suffered an injury in college. He went from hospital to medical doctors to urgent care centers, only to be handed pills which gave no relief. He then was suggested chiropractic care. After a few treatments, he was able to move better and for the first time in a long time, he felt better. Ever since, he has pledge to share the gift of Chiropractic care to others.
Education
New York Chiropractic College, Seneca Falls, NY - Doctorate of Chiropractic
Master of Science in Applied Clinical Nutrition IAMA Certified
International Academy of Medical Acupuncture
Bachelors from State University At Buffalo, NY
Awards & Certifications
Applied Kinesiology Certification
International Association of Healthcare Professionals
Top Chiropractor in Broward, FL
National Board of Chiropractic Examiners
Certified Workers' Compensation Physician
Nimmo Trigger Point Therapy Certification
Active Release Technique
Sacral Occipital Technique
Thompson Drop Technique
Upper Cervical Specific Technique
National Chiropractic Legislative Conference, Washington DC
Professional Associations & Achievements
Florida Chiropractic Association Member
Broward County Chiropractic Association Member
American Board of Orthopedics Member
American Chiropractic Association Member
Florida Chiropractic Physician's Association Member
Techniques
Webster Technique - specific chiropractic analysis and adjustment to restore proper pelvic balance and function, thus reducing uterine torsion and dystocia, and improve fetal positioning.
Drop Table Technique - mobilization of spinal regions with reduced physical demand on both doctor and patient, while having the ability to avoid side posture when contraindicated.
Graston Technique - stainless steel instrument assisted soft tissue mobilization to treat areas of hypertonicity, adhesions, scar tissue in muscle, and connective tissue to promote healing.
Nimmo Receptor Tonus Technique - trigger point therapy through manual pressure to reduce muscle hypertonicity and spasm as well as reduce pain.
Activator Methods Technique - mechanical force manual assisted instrument to produce an effective yet gentle thrust that may be more comfortable for certain patients.
Chiropractor
Gabriel Martinez D.C.
Dr. Martinez's passion to help people grew when he witnessed his mother's treatment with Chiropractic care. He saw how her health quality improved and Dr Martinez felt that Chiropractic aligned with his true calling. Ever since, he has been providing quality healthcare to his patients.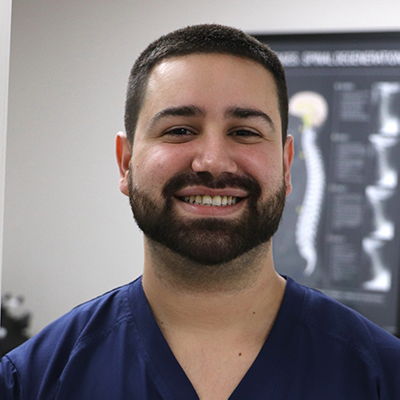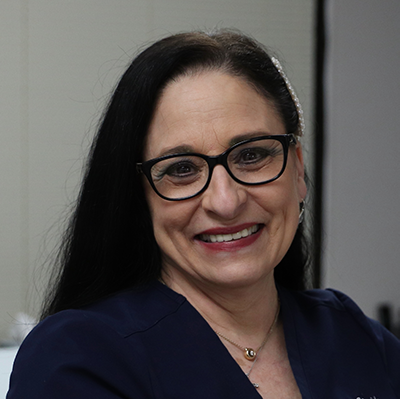 OFFICE HOURS
---
Monday
9:00am - 6:30pm
---
Tuesday
9:00am - 6:30pm
---
Wednesday
9:00am - 6:30pm
---
Thursday
9:00am - 6:30pm
---
Friday
Closed
---
Saturday
Closed